Last month my friend Simon Schießl and I together gave a workshop under the title »E27 plusmore – The Digitally Enhanced Universal Light Bulb« during the Retune Creative Technology Conference. This post shows related links, additional information and documentation pictures at the end of this entry.

picture with a resolution of 1920 x 1434px
E27 plusmore is a reverence to the classical Edison screw invented 1909 and used since then as the standard for light bulbs. Let's take this ubiquitous E-27 screw and make an update to it. In a four hour workshop the participants built a device that enables a light-bulb thread as power source to drive an Arduino microcontroller – a basis setup for media installations in space and many bright applications to come…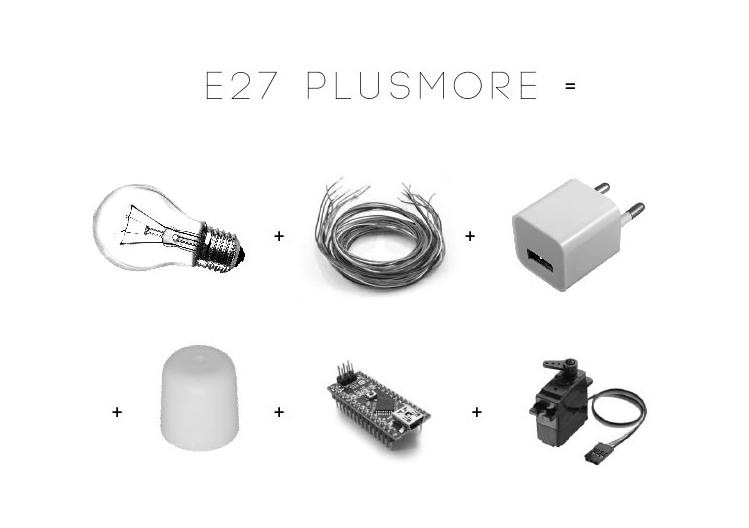 For the participation fee of 19,09 Euro every participant received the ingredients to build their own takeaway E27 plusmore device:
+ E-27 threaded screw
+ Power adapter
+ Arduino Nano
+ Servo motor
+ Various plastic parts
Download the documentation PDF or the drawing for lasercutting the acrylic parts (Martin Bauer's laser service in Berlin: www.lasernlasern.de).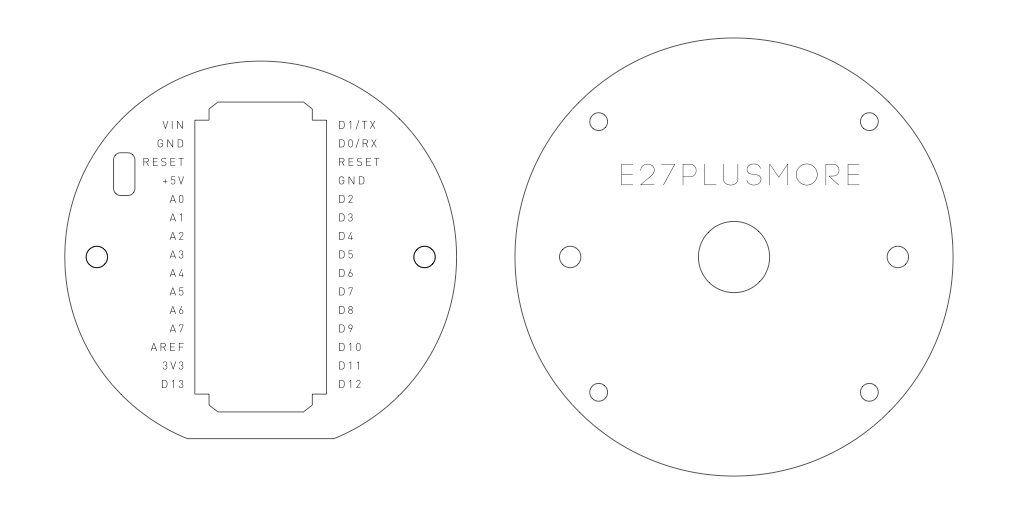 Many Thanks to Julian Adenauer for additional pictures taken during the workshop.